For the Trader Serious about Building Wealth!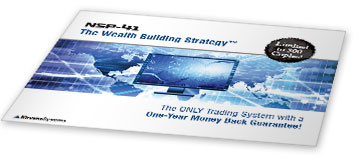 How many Trading Strategies can generate profitable Signals year after year, in any market, and on any list? NSP-41 may very well be the first of its kind in the world. NSP-41 has tested out to be highly profitable  on stocks in the S&P, the NASDAQ, and the Russell—in fact it is profitable  on all lists we have tried it on back to 2000. It even works on futures and ETFs!
NSP-41 made money every year for the past 10 years in simulated trading. It has also shown an uncanny ability to work across multiple indexes, including the Russell 1000, Russell 2000, Russell 3000, S&P 400, S&P 500, and S&P 600 midcap. NSP-41 has tested profitably on ALL of these lists.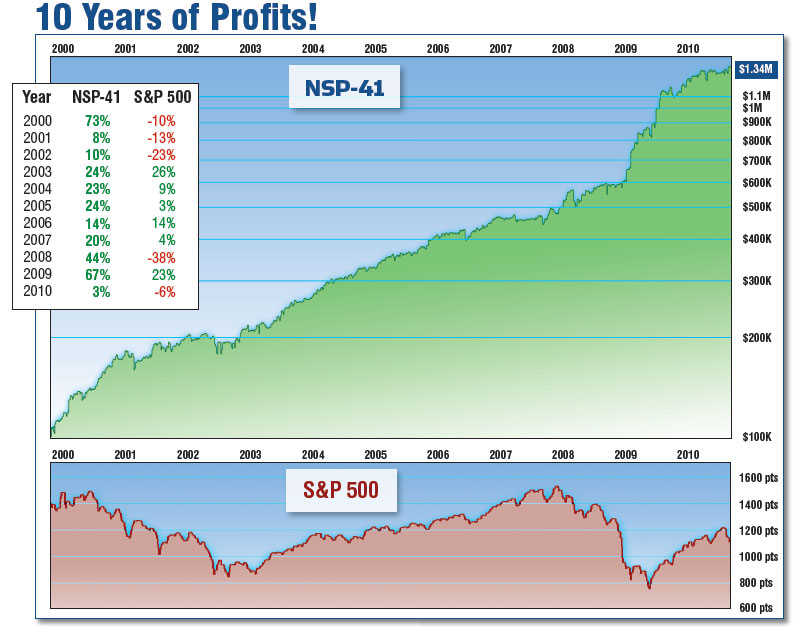 NSP-41 IS GUARANTEED TO MAKE MONEY - OR YOUR MONEY BACK
The guarantee that comes with NSP-41 is unprecedented and unmatched in the world of Trading Systems. We are so confident in the performance of NSP-41, we include an iron-clad One-Year Performance Guarantee with every copy.
OUR ONE-YEAR PERFORMANCE GUARANTEE:
Examine the System for 90 days. If you decide NSP-41 is not for you, return it for a 100% refund with no questions asked. After 90 days, you can STILL return it for a full refund for up to one year from your purchase date. Just trade at least 10 Signals from the official NSP-41 Signals as posted on the NSP-41 web site. If they don't perform according to the terms of the performance Agreement, we will refund your purchase price.
---
NSP-41 Facts:

It uses a proprietary method to capture quick moves.
It has tested profitably every year for the past 10 years.
It's a 100% mechanical Trading System.
There is NO optimization or curve-fitting.
Limited number of copies available –  Order today!
---