WaveScans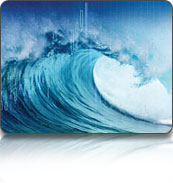 The value of WaveScans is its ability to isolate those stocks that work best with the WaveTrader Strategies, which will save time in your prospecting. We run WaveScans on our servers to identify those stocks, out of the entire stock market, that are best suited for trading the waves.
When you open your Focus List, you get smooth-moving stocks that form nice, rolling waves. Just download the WaveScans list and start prospecting.
WaveScans are available in both End of Day and Real Time.